Class Schedule & Events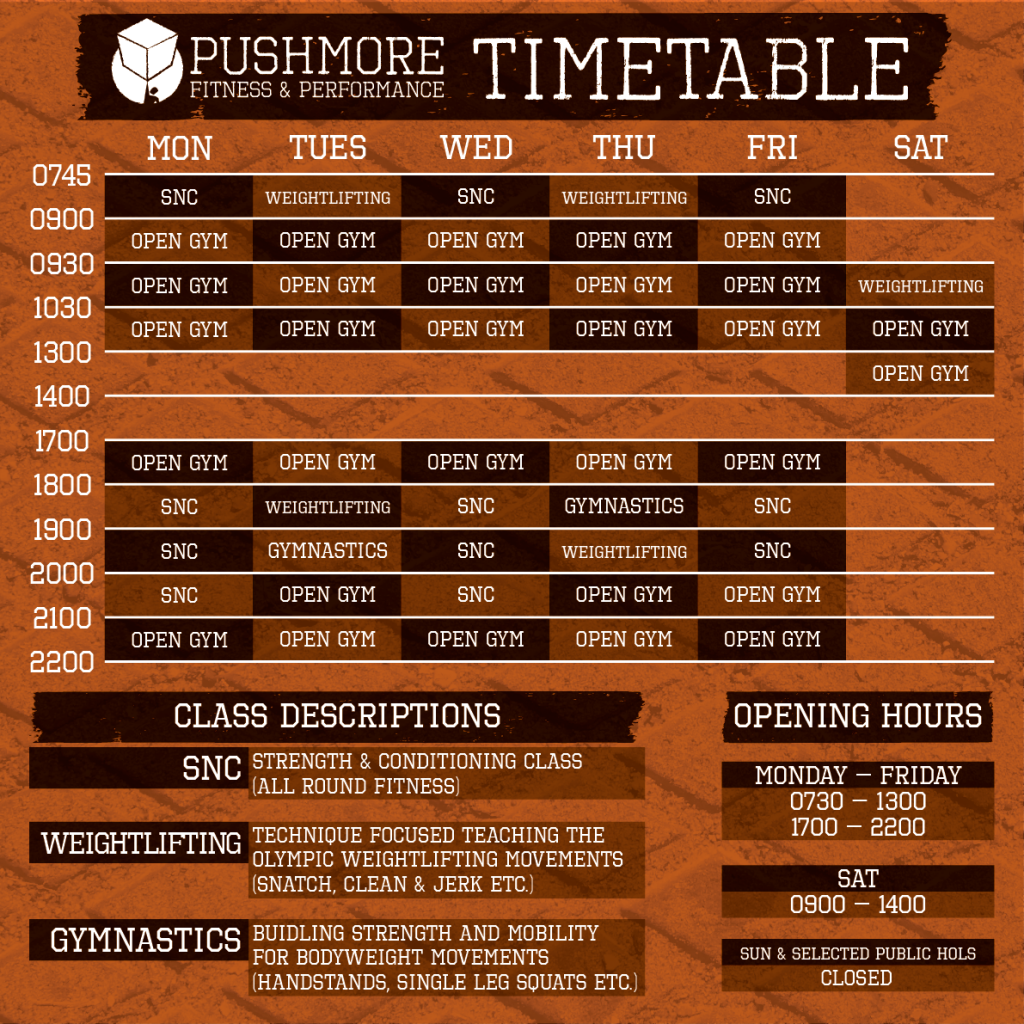 *Schedule is effective November 2017.
Foundation Course
The Foundation course is your first step to begin training at PushMore! In these four classes, we will cover the fundamentals of training at our facility – detailed warm-up and cool-down protocols, basic gymnastics, strength training and Olympic weightlifting.
The course will jump start your fitness journey and set you up for long term success with our training program at PushMore. To book yourself a spot in an upcoming group, drop us an email at [info@pushmore.com.my].
Art of Power Weightlifting Sessions
Date: 4th February 2018
Time: Session A 9:30am-12:00pm, Session B 1:00pm-3:30pm
Fees: RM280
Basic Requirements: You have attended a training session with Coach Wu beforehand or you have attended a minimum of four(4) Weightlifting classes at PushMore.
Both sessions will be lead by Coach Wu Chuanfu. Coach Wu is the head coach of the Singapore Weightlifting Federation and a sought-after authority on the Chinese weightlifting methodology.
These sessions are part of our long term training group and is open to all athletes who have trained/attended a seminar with Coach Wu previously. For those of you who are new to this, please send an email [jonathan@pushmore.com.my] for details on how to start the training process.